Featured Artists:
<< back >>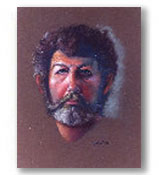 Lawrence Levow



Location: Savanna, GA


Phone: 912-233-3082


Website: http://www.larrylevowart.com/



Lawrence Levow is primarily a self-taught artist although his education and career have both been in the design field. As an Industrial Designer for over thirty years, he has designed literally hundreds of products, packages and corporate logotypes for major American and foreign firms.

In 1994 he decided to concentrate on his first love; painting in pastels and oils. Since then his work has been featured on the front cover of Coastal Antiques and Art - March 1998, October 1998, and October 2002 as well as feature articles in Coastal Antiques and Art, Connect, Savannah Morning News and Manchester, NH Hippo. He created eight original paintings for the ''Savannah a'la Carte'' cookbook and has had one man shows at Athena Gallery and JEA Gallery in Savannah, GA and the Franco-American Centre in Manchester, NH. In addition he had a two man show in Amelia Island, FL and was one of ten arists invited to participate in a show sponsored by the School of Visual Arts. In 2005 he was selected as one of five Savannah artists to collect.

He has also been faculty advisor and taught at the Savannah College of Art and Design.




PO Box 2190 - St. James, NY 11780 - 631.862.2808 - 1.800.981.2808
©2023 Artpix Studio