Featured Artists:
<< back >>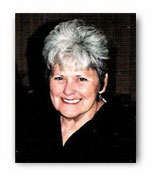 Joan McCallum



Location: Lansdale, PA


Phone: 215-822-6536


Email: joniplase@gmail.com



Having exhibited my artistic talents from the time I ''picked up a pencil'' my initial instruction came from my mother. In my teens I studied at the Main Line Art Center under wildlife artist John Cederstrom and portraitist Edward Liss. After years of pursuing other creative interests I sought the guidance of artist Debra Camero to renew and refresh my talents. I have also studied with Frank Webb at the Abington Art Center and with Barbara Nechis at the friends of the Arts and Sciences studio in Sarasota, Florida and life drawing with Shannon Thompson in Doylestown, PA.

Although pastel and watercolor are my favorite forms of expression I hope to leave it to the viewers' imagination to interpret the ''atmosphere'' of the moment I have depicted.

My art is in various collections locally and abroad from A to Z...from Alaska to New Zealand.




PO Box 2190 - St. James, NY 11780 - 631.862.2808 - 1.800.981.2808
©2023 Artpix Studio